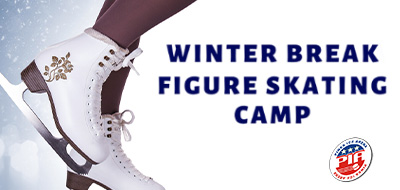 10% discount if registered by 12/1/19

--------------------------------------------
CAMP HIGHLIGHTS
3 hours on ice training per day
Skating skills, jumps, spins & more!
Dry land training
Strength, yoga/stretching, dance & more!
Recreation time, games, arts & crafts
Lunch and snacks included
All levels welcome!
Ages 6+
Drop Off - 8:30 am
Pick Up - 3:30 pm
Requirements:
Gloves, sweater, sneakers and water bottle.
Questions? Call us at 954-704-8700